Orissa Drugs & Chemicals Ltd. (ODCL). Bhubaneswar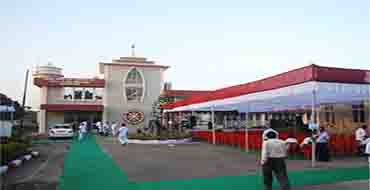 Contact Person Name :

Shri Prafulla Kumar Swain

Designation :

General Manager In-charge

Address :

Orissa Drugs and Chemicals Ltd., Mancheswar Industrial Estate, Bhubaneshwar – 751010

Telephone :

0674-2580250,

Fax No. :

0674 -2580250

E-mail :

odcl.bbsr.govt@gmail.com
Orissa Drugs & Chemicals Ltd. (ODCL). Bhubaneswar was set-up as joint sector unit with Government of Orissa in May, 1979 with authorized capital of Rs. 160.00 lakhs and paid-up capital of Rs. 132.15 lakhs.
The Share if IDPL in the paid-up capital is 51% and that of Industrial Promotion & Investment Corporation of Orissa Ltd. (IPICOl ) is 49%.
Pursuant to Order of Hon'ble High Court of Orissa, Cuttack, dated 23.06.2023, Orissa Drugs & Chemicals Limited (ODCL), a Joint Venture of IDPL & IPICOL (A Govt. of Orissa undertaking) is now under Liquidation. Henceforth, all claims & communications with respect to ODCL may please be directed to the Official Liquidator i.e. Registrar of Companies (ROC) Cuttack.